Auckland +64 9 889 3444 Waikato +64 7 929 4820 Nelson +64 3 928 0393  Email This email address is being protected from spambots. You need JavaScript enabled to view it.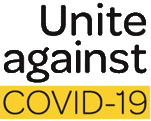 Covid-19 Level 1: New Zealand has made it out the other side with minimal loss of life and ahead of many other nations. 
Thank you all for helping NZ reach this milestone and yet again demonstrating to the world our  "can do" attitude.
Speciffix have remained at full strength during the lockdown. We have fortunately been busy during the last months, as businesses took advantage of their spare internal capacity to upgrade to new software or extend the functionality of their existing software. We welcome our new clients to our group.
If you are looking for more efficiency in your business, or your existing software is "creaking at the seams", then give us a call or drop us an email.





We implement and support MYOB Enterprise level business management and accounting systems for self or cloud hosting.
We also implement Inventogo for the smaller business that wants better inventory control than offered by other entry level systems.
   Our team has considerable experience in these industries

Wholesale and Distribution
Managing your inventory

Manufacturing
Managing production costs

Trade Services
Managing projects & variances

Retail
Managing point of sale
   Let us introduce you to some of our clients in those industries


Lighting and Refridgeration


Abrasives & Industrial Supplies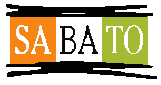 Fine foods


Hardware and Chandelry
   Let us introduce you to our Business Solutions